Two things that never end well when it comes to metal roofing are cheap prices and little research. As painstaking as it may seem, doing extensive research on a metal roofing contractor before you hire them is one of the most important steps in having a metal roof installed, especially since they'll be installing one of the most important aspects of your house. Read reviews, ask around for referrals, and never choose a contractor just because they offer a cheaper price. If it sounds too good to be true, it probably is, and you'll probably end up paying what you saved on repairs for a poorly installed roof. For a job well done, and peace of mind, be sure to do your research.
Some things to keep in mind while doing your research is that the best roofing contractors usually aren't available tomorrow or next week because they are in demand. They're also not the cheapest because they know they're giving you your moneys' worth. They'll be highly regarded on review sites, and a lot of their business comes from past customers who refer their friends and relatives to them.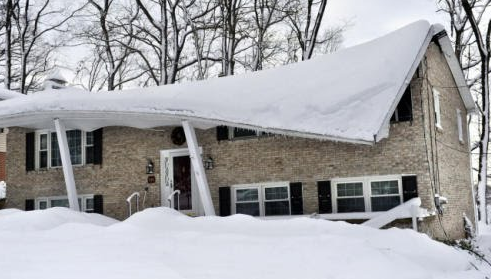 Speaking of referrals, manufacturers are great places to start, as most know the integrity and expertise of the metal roofing contractors they work with. In some cases, a manufacturer will carefully interview potential contractors before offering the product to them for resale (and installation). Carefully selecting quality contractors is a way for the manufacturer to control the quality of the installation in the field and enhance the value of their product in the marketplace. After all, if something goes terribly wrong with a job and a homeowner can't get a response from the contractor, they usually turn to the material manufacturer in hopes of resolution. Material manufacturers are usually brutally honest and will not recommend a contractor they have had problems with.
Asking friends and family members about their experience with a roofing contractor can be a great way to find good companies to work with. Be sure to read review pages (Houzz, Better Business Bureau, and Angie's List are great resources) to find reliable contractors who will work for you. Finding a reliable roofing contractor online is possible, but online reviews are no substitute for meeting with a contractor in person. Interviews are an important way to get to know the contractor. Prior to the interview, go through their website and read reviews of them online. What do you like about their work? Once they start the job, do they see the job through before going to the next job? Make sure you use this time to have the roofing contractor address your concerns and let them tell you what they can provide for you. When making a large investment in your home, you want someone who listens to and understands your needs while also delivering a quality service. To help narrow down your choices, ask the roofing contractor for references. A reputable roofing company will have a long list of completed roofs, allowing you to drive by the home to actually see their work.
Distinctive Metal Roofing is proud to be the best roofing contractor in the greater Cleveland, OH, and Pittsburgh, PA, areas. Just listen to what our happy customers have to say!